Est. 2022
We believe in community, family and supporting small local businesses
Sips & Sweets isn't just a bakery, it's a lifelong passion and a dream come true. We want to support the community in which we live, work and play, all while providing the highest quality and most delicious of treats and beverages. We source our ingredients as locally as we can and try to use organic and non-GMO products at all times (sometimes we can't but we sure are committed to doing our part). The food is always as real as possible, never a mix or box used to make anything. Some of our local or small business vendors include: Grounds & Hounds Coffee, Frankferd Farms, Marburger Dairy, Sweetwater Farms and many more. Our packaging is also all either compostable or recyclable (and don't worry, no flimsy paper straws). We want great portable treats and beverages but we don't want to create more waste than we have to!
We also believe in balance. There is a place for the healthy and the sweet to live in harmony. We wanted to offer not only the most delicious sweets and treats but also a beautiful bounty of farm fresh ingredients like fresh berries and greens. Our smoothies and smoothie bowls span the colors of the rainbow giving you a yummy way to get those fruits and veggies in.
So, go ahead and have your cupcake, and eat the rainbow too!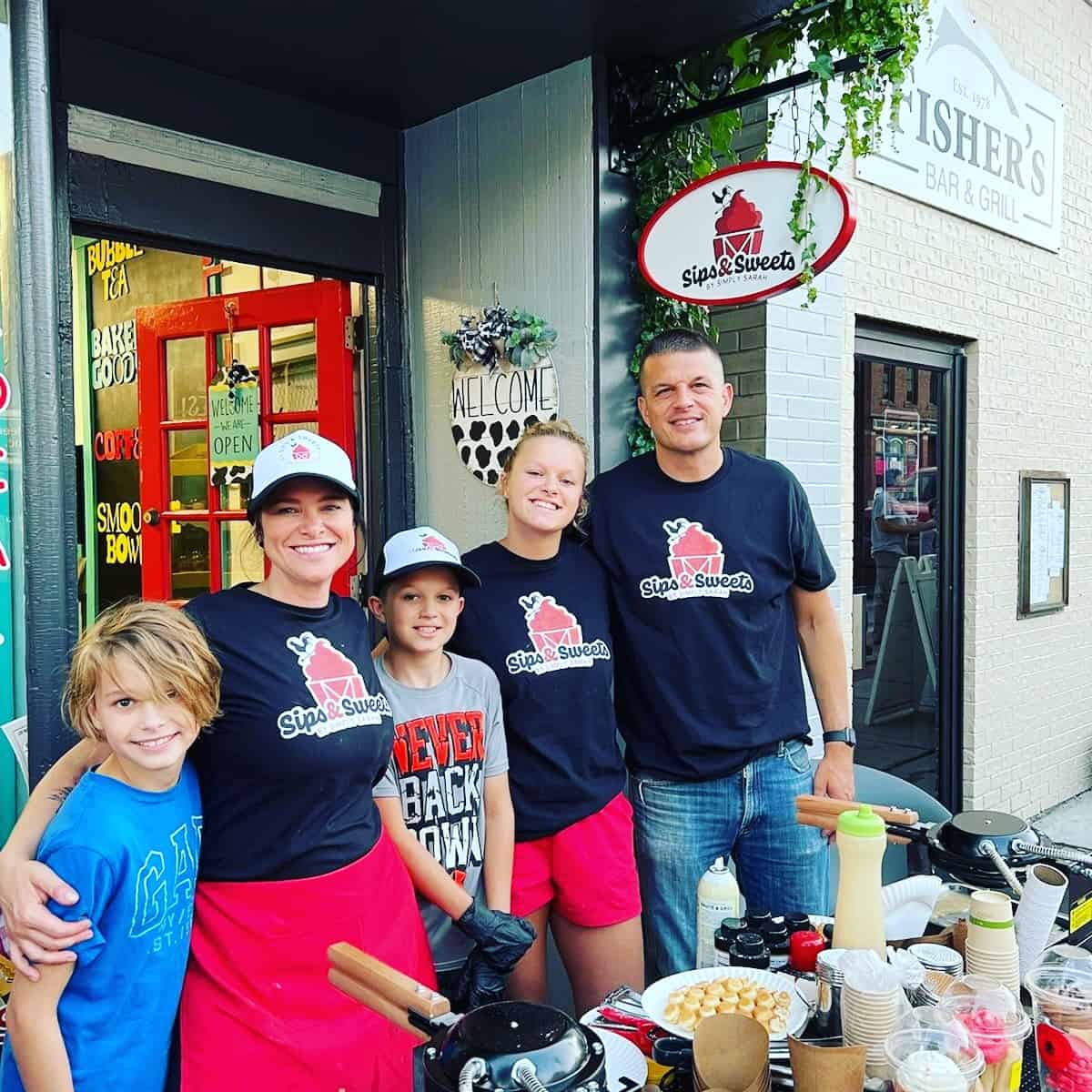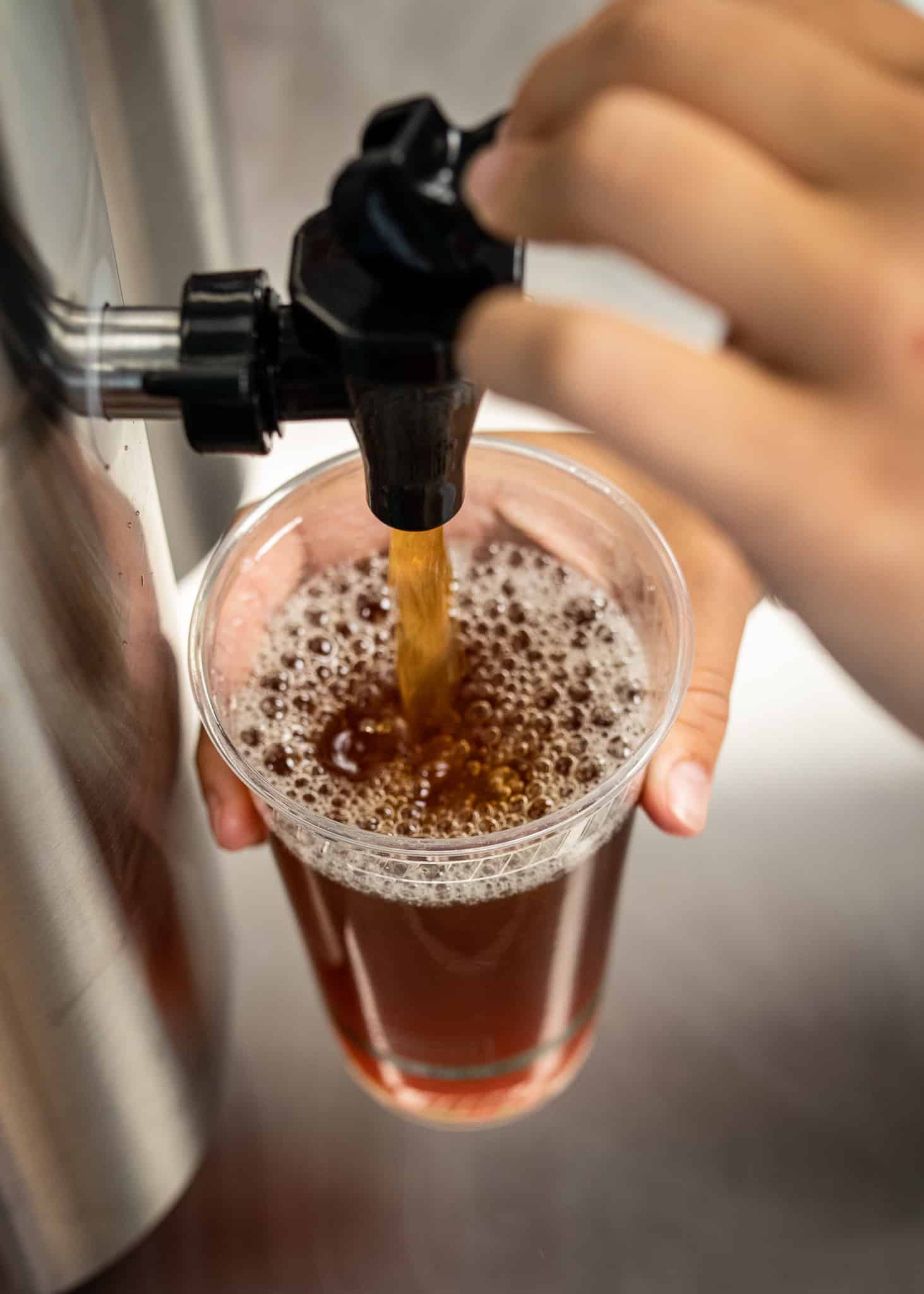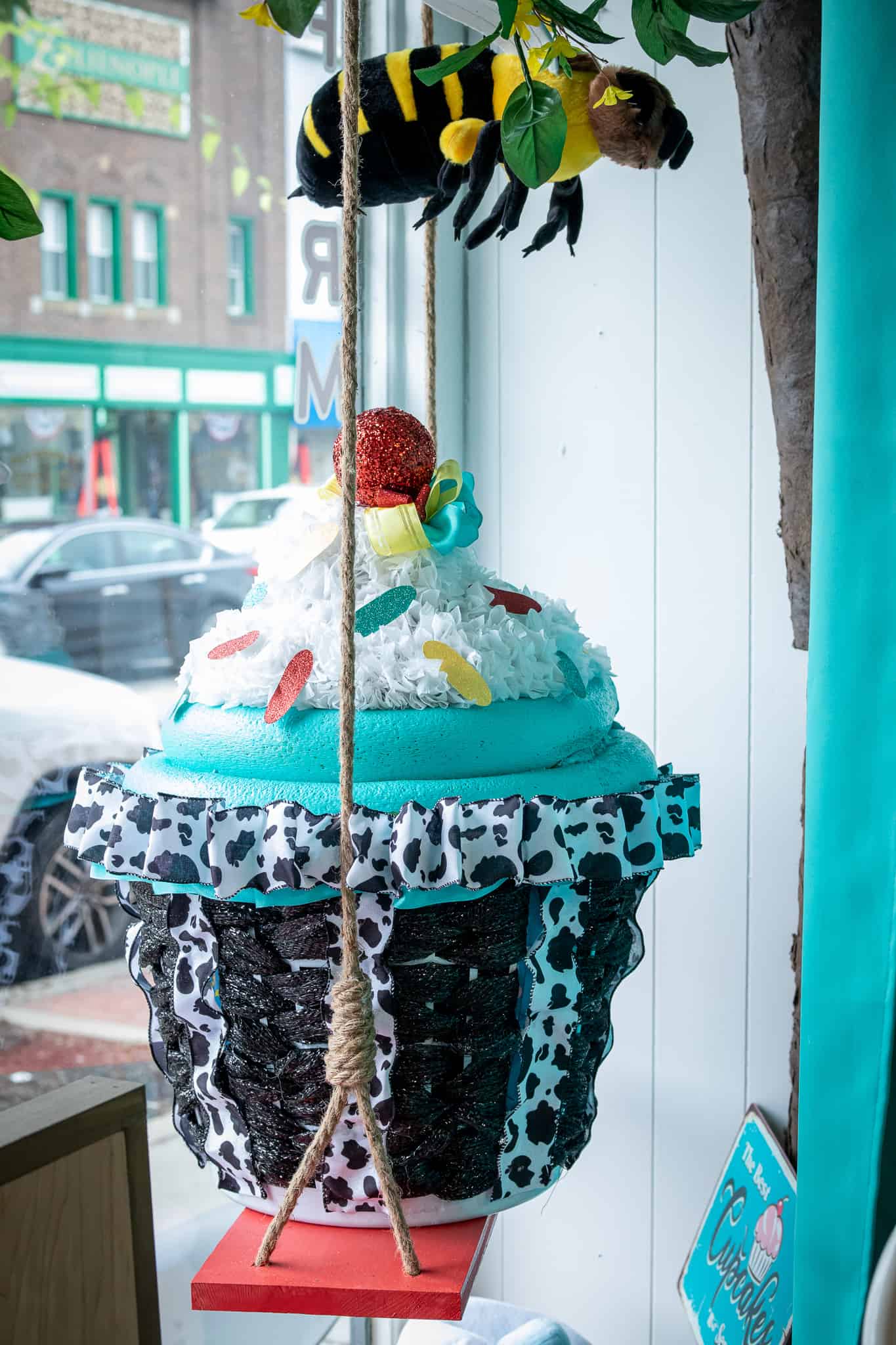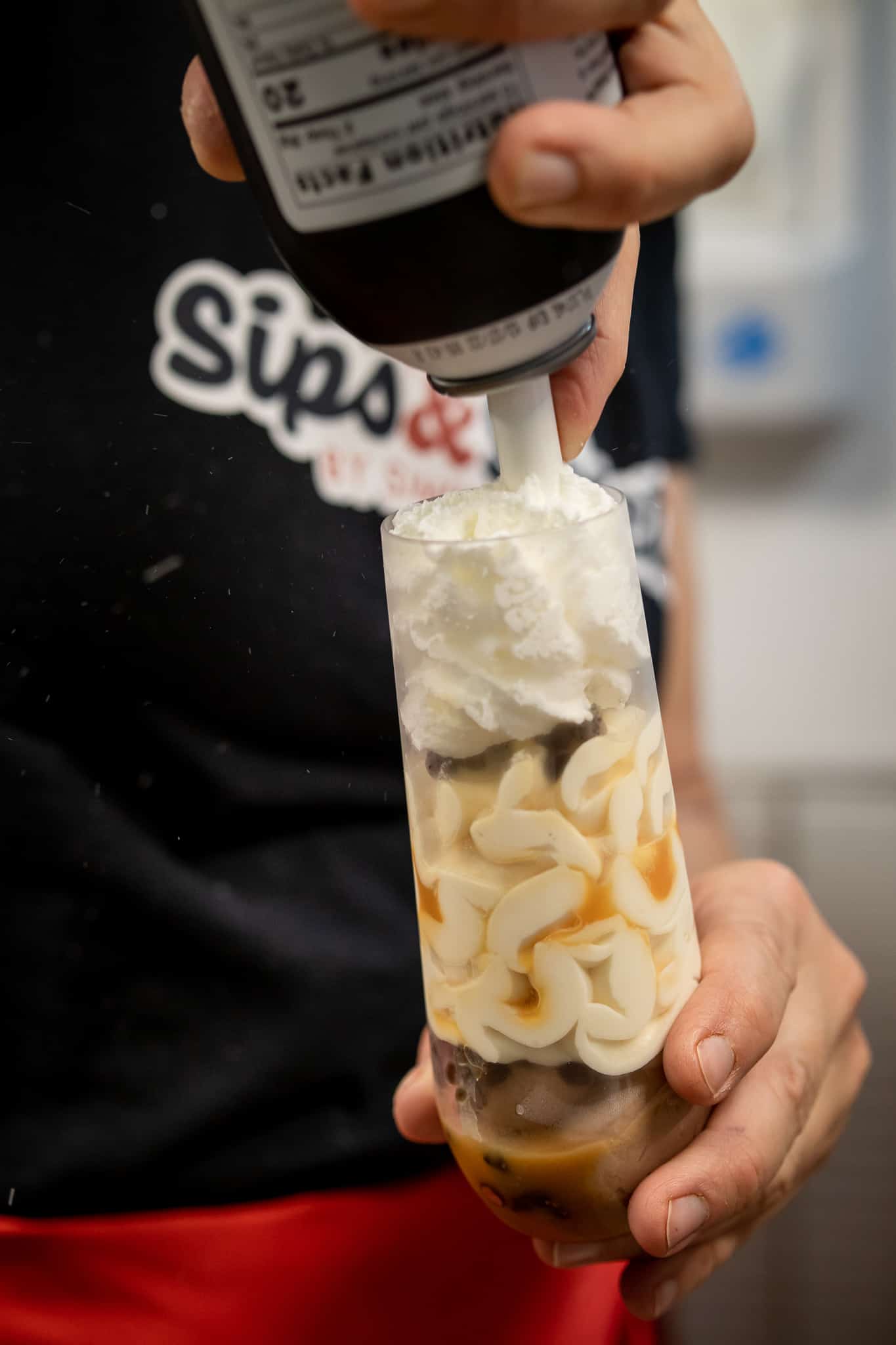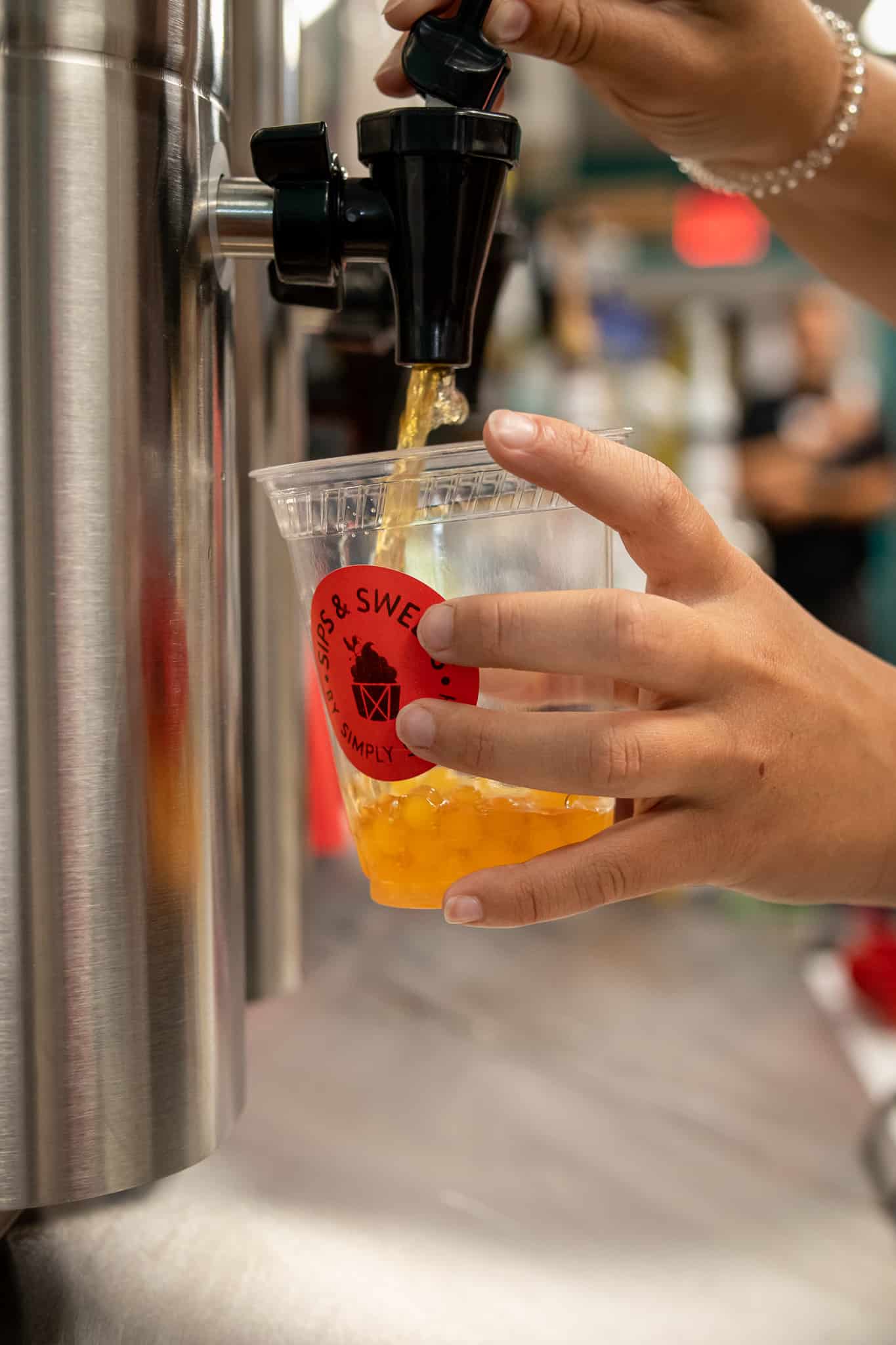 A little bit on how Sips & Sweets came to be
Well, I guess we all have a story, don't we? Well, Sips & Sweets is no different. One day, our head Hen, Sarah made cupcakes for her daughter's cheer team and afterwards one of the other cheer moms came up to her and said "I NEED these cupcakes for my birthday and I will pay you for them!"
From that point on, she has been baking up a storm for friends and family honing her craft, creating recipes and dreaming of opening her own barnyard bakery some day. Fast forward 7 years and loads of cookies, cupcakes, pastries and all the goodies in between, her dream is finally becoming a reality. Sarah has always had a strong passion for food and for knowing where it comes from, but also for the art and creativity that get poured into every single bite. She is unapologetically her, she is not only kind and compassionate but she also isn't afraid to do things her way. She swears, drinks the wine and listens to music constantly, her baked goods will bring you in the door but her vibe will keep you coming back!
Sarah and her family call Cranberry Township home, they have a small 13 acre farm where her three kids (Lena, Sebastian and Grey), three dogs (Bowie, Odin aka Chubs and Daisy), a lion head bunny (Oliver) and her flock of chickens all live with her and her husband Cody. Sarah grew up in Mars and has lived most of her life in the North Hills area. The kids all attend Seneca Valley School District and when the family isn't at the bakery helping, you can find them a swim meets, wrestling matches and football games. As a family they spend loads of time outdoors, on the farm, in the mountains or on the trails.
This bakery is one of a kind and reflects the lifestyle and personalities of Sarah and her family, from the fun loving decor, product names, the energy, the merchandise and the fact that they run this place the same way they live life; with passion, music, swear words and all the freaking love you can possibly imagine. The gratitude is beyond words! So what are you doing still reading this boring bio….get up and dance your buttcheeks down to Sips & Sweets on Main Street in the most incredible small town of Zelienople PA.
Disclaimer: we won't swear in front of your children, unless you do it first! HA!
interested in a local partnership?